We test

ed the Library's existing book cart to

determine  our design objectives.
Based on our trial run of the display set-up, we determined that the existing book cart:
1.) Could not protect its materials from the elements as it travelled outside.
2.) Could not properly display its materials.
3.) Could not function as its own library.
These were our most important problems to solve for this project. These issues needed to be addressed with a design that was as engaging as the 'Tiger Book Mobile' without being as costly.
Trade Show + Library + Mobile
We decided to reframe our project as a trade show exhibit rather than standard furniture. 
​​​​​​​
A better analogy for this project than a book mobile would be a trade show display. The goal of a trade show display is to entice interest from passerby's in a product/service through an interactive display users can engage with. This became the framework of our problem statement.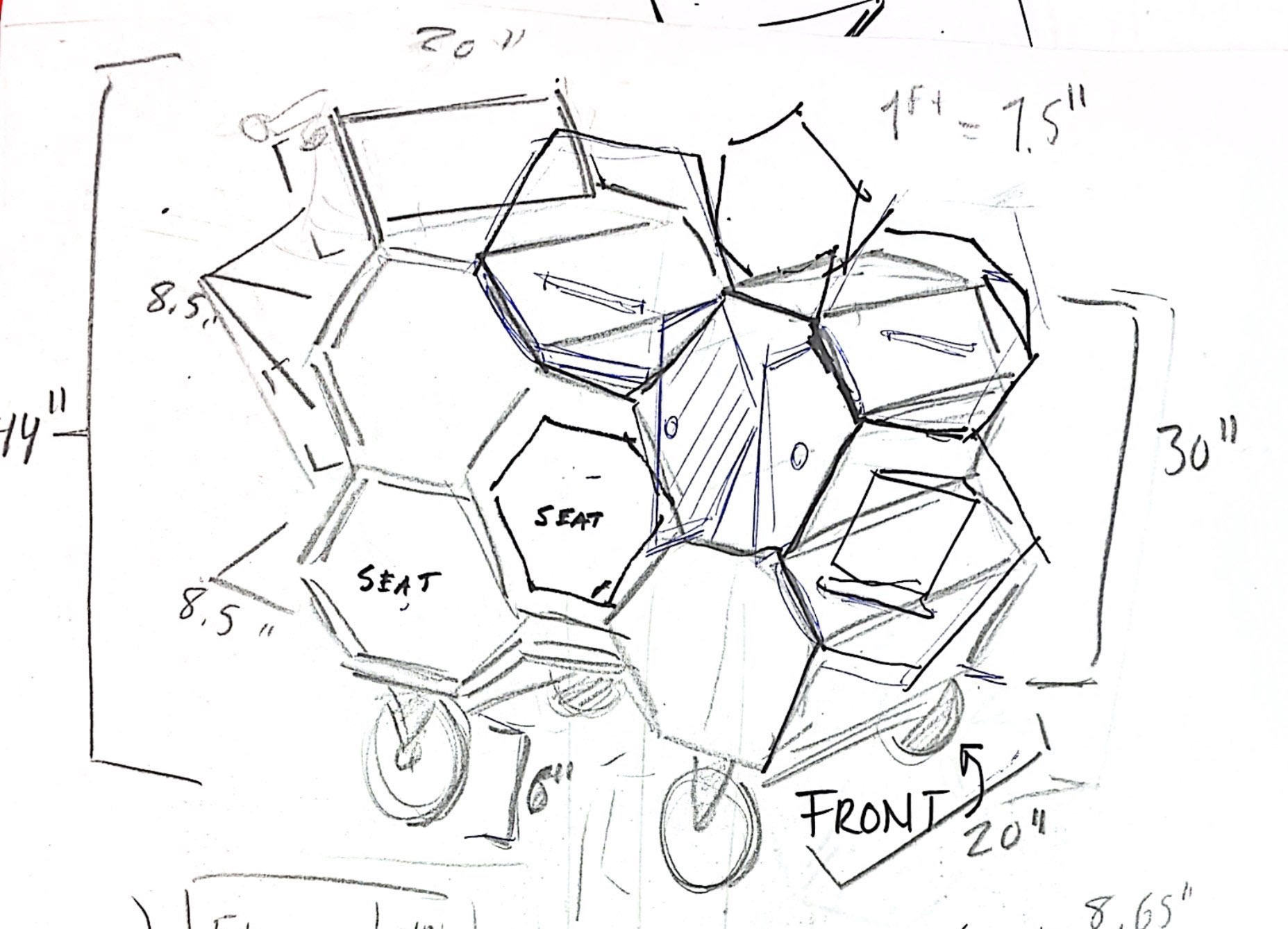 i created a working, full-scale prototype of the design in cardboard to find any potential issues before jumping to the final product.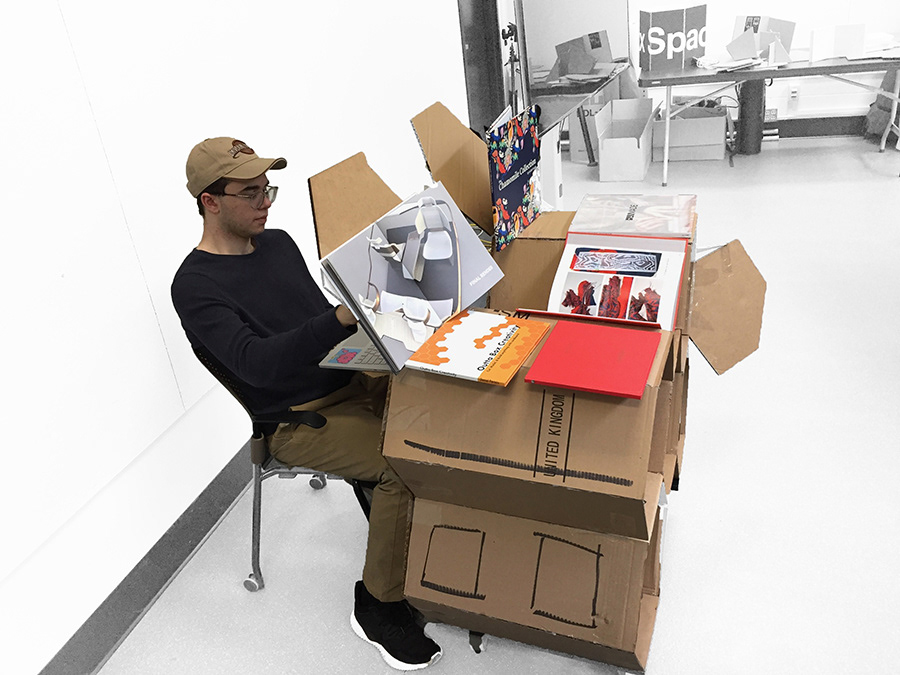 woodworking and assembly.
This stage took a lot of development for the joinery. our process for assembling the main frame of the cart is documented below. 
A few weeks after we finished our cardboard model in Spring 2020 and were ready to move onto woodworking, the Covid-19 pandemic hit and we were sent home to finish the semester remotely. Due to less access to the woodshop in the Fall of 2020, the project was halted for almost a year. It wasn't until Spring 2021 that we started assembling our final design as an independent study. 
Steps for set up and use.